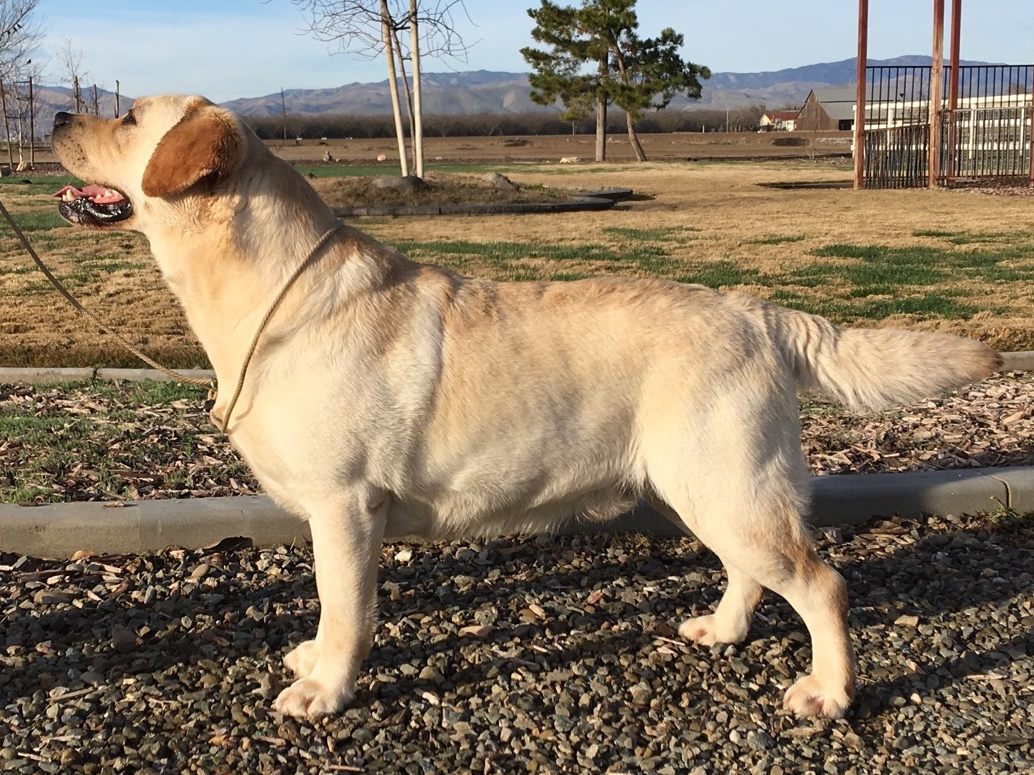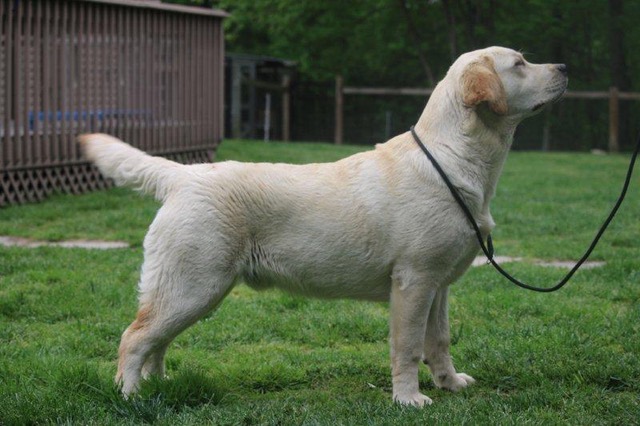 CH. Maritime Just A Kiss for Caercreek "Josh"
Breeders/Owners: Caerleon – Janet Peters and Drycreek Laura Fletcher combined is CaerCreek Labradors and Maritime reg.
OFA Canine Health Information Center  CHIC#: 132292
Health Clearances: OFA hips good, elbows normal; Cardiac clear by echo
PRA, EIC clear, HNPK clear by parentage
CNM, Dilute, Long Coat – Normal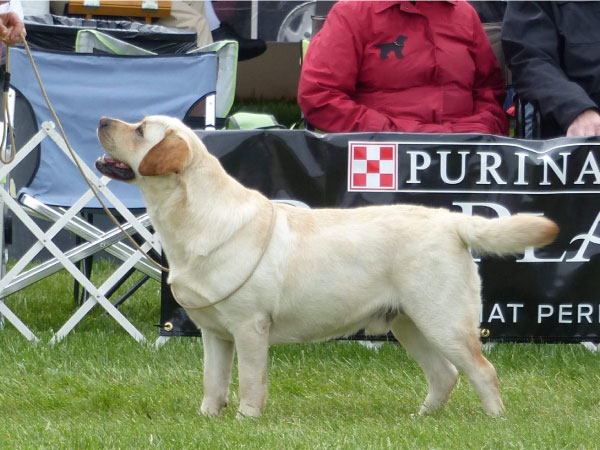 Bred by class Potomac April 2017. 
4/11/17 Labrador Retriever Club of the Potomac, 2nd in Bred by Exhibitor/Yellow, Judge Christopher John Mills
Sire: Ch. Wiscoy's Rocco
Sire: GCH. Ch. Waifin's Fly Cabot To Torngat

Sire: Mallor's Aldebaran

Dam: Ch. Waifin's High Flying Adored

Dam: Alldans Gipsy Star

Sire: Union-Jack

Dam: Callmeones of Misty-Dreams

Dam: Ch. CaerCreek Passionate Kisses

Sire: BISS. GCHS. Ch. Gateway's Nothin' But Trouble

Sire: GCH. Ch. Julsby Hey Good Lookin'

Dam: Ch. Gateway's White Dove

Dam: Ch. Drycrks Cowgirl Up for Lindsey

Sire: Ch. Gaetacreek Joyfull Jasper

Dam: DryCreek's Shotgun Shelby